There's no safety feature more important than sound brakes. And a brake inspection now may save you money and protect you and your passengers by catching any potential problem before damage occurs.
At Alexander's, we have serviced over 10,000 brake repairs at discounted prices, making us your first and safest choice for all of your brake repair needs.
Here are some common symptoms of brake problems: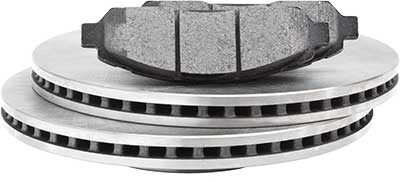 Brake pedal goes too far down to stop
Brake pedal is too firm
No brake pressure
Clunking, grinding, or squealing sounds when you brake
Brakes dragging, grabbing, or pulling
Brake pedal vibration
Brakes feel weak or spongy
We offer premium ceramic pads, and other premium brake parts at discount prices. If you are experiencing any of these symptoms please come in for a free brake inspection.