Alexander's performs full clutch repairs and replacements using LUK premium lifetime warrantee clutch kits. Our clutch repairs are done complete with no hidden costs. We have installed over 10,000 clutches making us the best and most affordable clutch shop in the Valley.
We are one of the few shops to do our own fly wheel resurfacing in house.
Most of the time clutch failure means a vehicle will have to be towed into a shop or, if drivable, taken to the nearest one. At A & J's we understand that you need your vehicle back as soon as possible which is why we provide same day service for your convenience.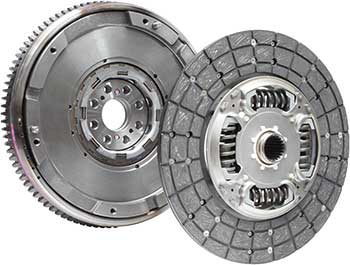 How can you tell if your clutch needs replacing?
Does your vehicle seem unable to keep up with the engine at higher RPMs?
Does your clutch feel like it's slipping?
Do you have trouble shifting while the clutch pedal is depressed?
Do you hear grinding noises when you shift?
Do you hear vibrations or chattering noises when engaging the clutch?
If you answered yes to any of these questions please bring your vehicle to A & J's for a free diagnosis.